Ever wondered what it would be like to meet a real working Geisha?
Exclusive to Kanazawa Tours, this secretive and guarded profession is finally opened up to a select few. This once in a lifetime experience is designed to share this enchanting tradition with those who are curious enough to indulge.
This is a private tour experience and limited to one private group per night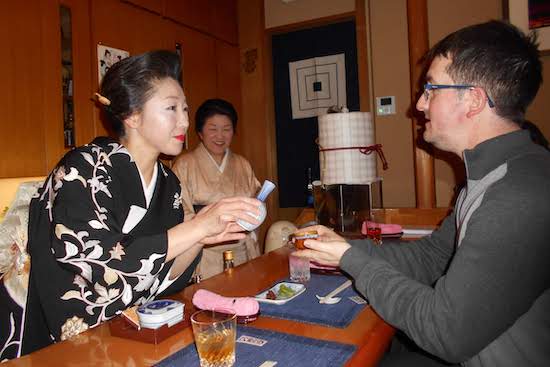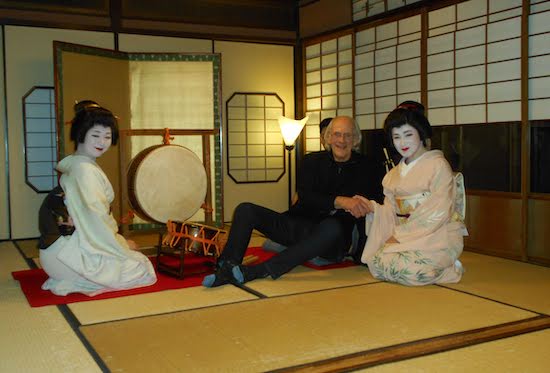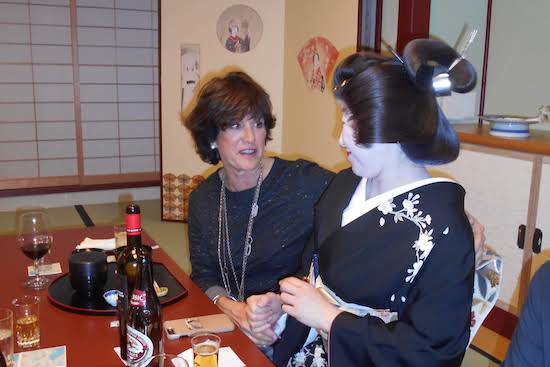 Tour Details
Meet with your guide interpreter
Briefing on Geisha experience
Travel together with guide interpreter to private tea house
Private Meeting with Geisha
Tea, Sake and sweets will be served
Geisha will explain the history of her role
Conversation and questions are welcome
Return to your accommodation
Our guide picked up very quickly where our real interests lay and was very flexible and generous with her time to adjust the tour. What we appreciated the most was that, rather than focus simply facts and numbers, she was much more into the interesting background stories and fun facts surrounding the places we visited. Just ask her why they drive on the left in Japan and why the birds avoid a specific statue in Kenroku-en garden. Nozomi accompanied us to a traditional Kanazawa tea ceremony in the afternoon and a meet and drink with a Geisha in the early evening, both of which we could not have enjoyed as much as we did without her.
Departure Details
Our Guide will collect you from your Hotel lobby or stated location within Kanazawa.
Days Available: Monday to Sunday
Starting times: Evening after 18:00
Return to your Hotel or agreed location in Kanazawa
Inclusions
Professional English Speaking Guide
Hotel pickup and drop-off
Custom Itinerary
All taxes, fees and handling charges