Experience exclusive access to world-renowned Japanese Artists on our Artisan Tours. Get an insight into the most impressive artists in Kanazawa. Kanazawa tours provide exclusive one-to-one access for our guests. Sit down and have tea with one of the masters and hear the exhilarating explanation about their work and inspiration. Our tours cover Ceramics, Kaga Yuzen (Kimono Dyeing), Wagasa (Traditional Japanese Umbrella), Lacquerware, Kintsugi (Golden Joinery) and Kaga-nui (Kaga Embroidery). This tour is a great opportunity to get a deep insight into this UNESCO city of Arts and Crafts.
Toshio Ohi (11th Generation), Ceramics
Ohi was born the first boy of 10th Ohi Chozaemon in Kanazawa. He finished his masters in Boston University, 1984. Since his 20's, he has been seeking to cultivate the meaning of ceramic art and to straddle genre, and has been motivated by pioneering the future of ceramic art. He has been promoting his art from Kanazawa all over the world. He is a multi-talented artist, leading modern ceramic art in the world. Toshio was Influential in Kanazawa city receiving the creative city status . His ceramic works are located all over the world.
Read more about this multi-award winning Artisan on our blog. 
Toshiharu Hisatsune, (Kaga Yuzen), Kimono Dyeing
Hisatsune-san managed to create his own unique methods of natural dye extraction. The colours he uses now have been harnessed from natural products such as cherry blossoms, grapes, berries or plant extracts. He describes the collection of fallen imperial cherry blossoms from Oyama shrine to the perfection of the extraction methods to release the precious pigment and finally the actual painting of the dye onto the silk. He describes and illustrates an extraordinary commitment to the craft, which can only really be appreciated at his workshop.
Read more about this multi-award winning Artisan on our artisan blog
Kanazawa Half day Artisan Tour with Reiko
It was a special experience to get a chance to speak with the 11th generation Master Ohi Chozaemon Toshio and have a personal introduction to his and his family's art in the Ohiyaki museum! We had the rare opportunity to have matcha using his bowls in his tea room. Afterwards, Reiko gave a comprehensive tour of Kenrokuen and Kanazawa Castle. Reiko highlighted a lot of points that we otherwise would not have known and made the tour lighthearted and entertaining. She helped take photos of us along the way too!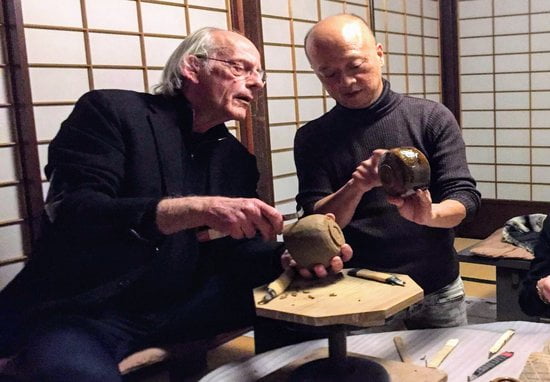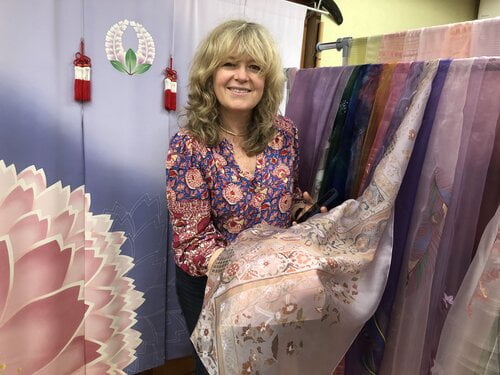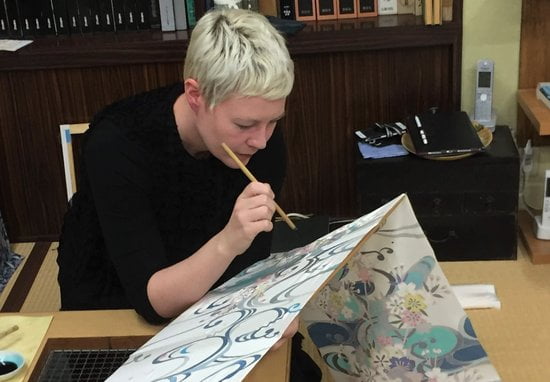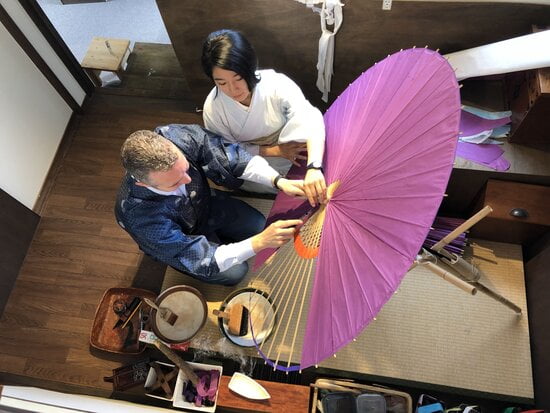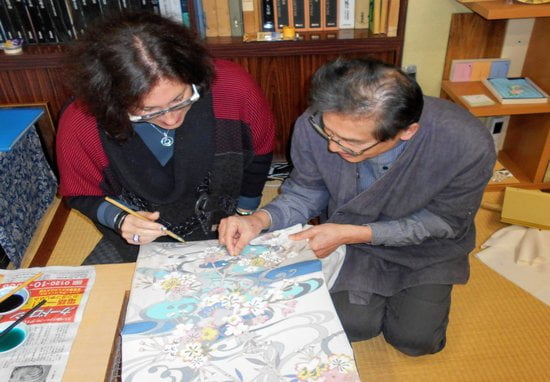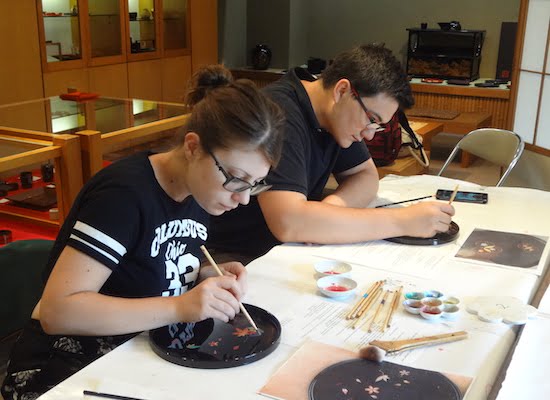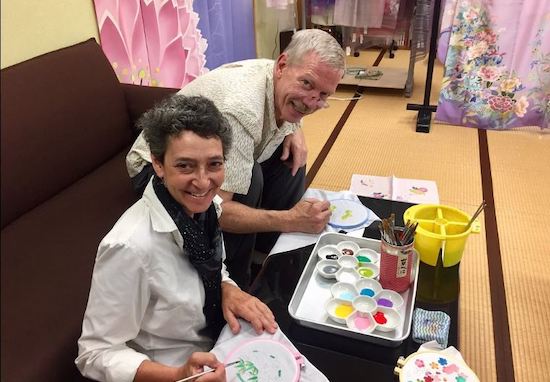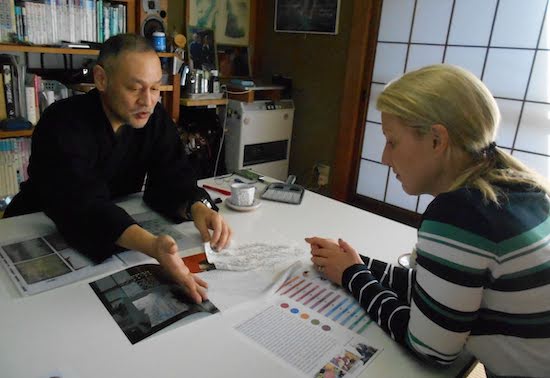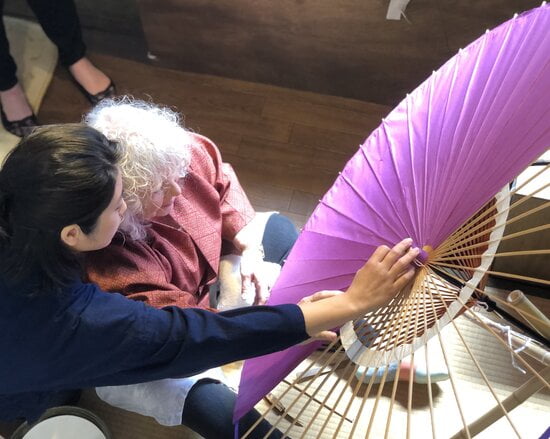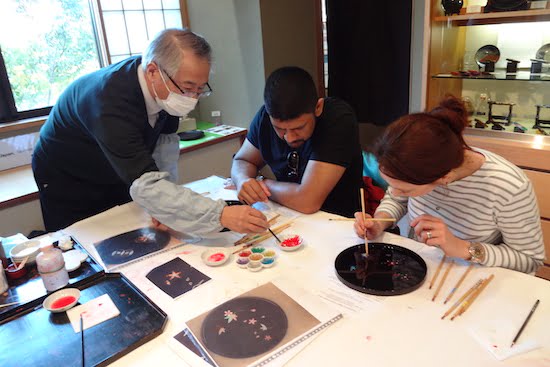 Departure Details
Our Guide will collect you from your Hotel lobby or stated location within Kanazawa.
Days Available: Monday to Sunday
Starting times: 08:30 / 09:00 / 09:30
Back to your Hotel or desired location in Kanazawa
Inclusions
Professional English Speaking Guide
Hotel pickup and drop-off
All taxes, fees and handling charges
Exclusive one-to-one access to Artisans
Exclusions
Food and drinks
Lunch
Transport
Optional Entrance Fees
*Please note that we will make every effort to connect you with the Artisan of choice,  in cases where your preferred artisan is unavailable we will select and alternative Artisan of equal value.