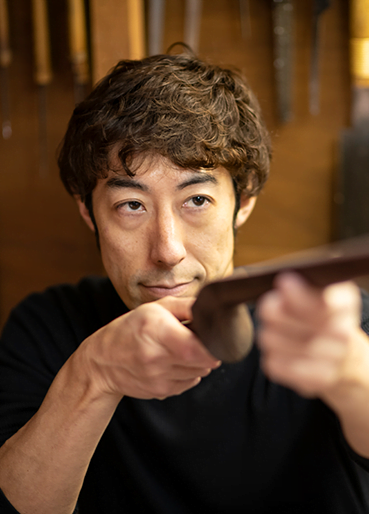 Masahide Okabe is an artisan of fifth generation of Fukushima Shamise Shop in Kanazawa,
And designated as one of the treasure artisans to keep rare Japanese traditional handiworks. Fukushima Shamisen Shop is the only specialized shamisen shop in Hokuriku area.
He makes to order handmade shamisen for many geisya and professional musicians. Japanese traditional culture is supported by these artisans. His technique is come down from generations and appraised highly.
He strains to come through with each customer's request, so his customers are. From not only all over the Japan, but also overseas.
Now he desires to diffuse this wonderful Japanese music instrument, SHAMISEN.
Featured Products by Masahide Okabe