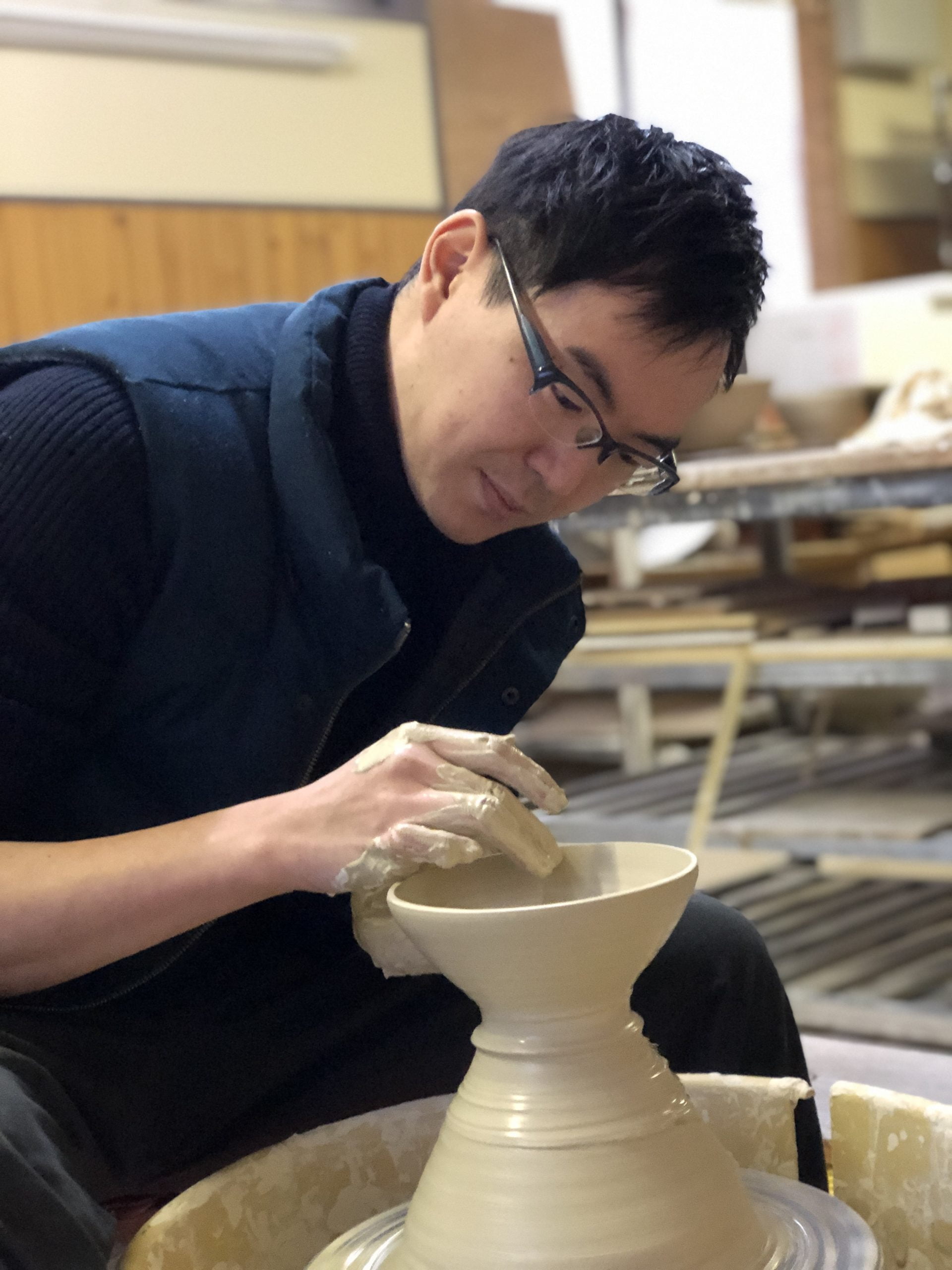 Japanese ceramicist Hirotake Imanishi is an exciting young artist from Nara, who, after graduating with a Ph.D in molecular Biology, moved to Kanazawa to study ceramics.
Inspired by his father, Maysaya Imanishi, he decided to follow his footsteps into the world of ceramics and add new designs of his own gleaned from the world of microbiology.
Hirotake studied the potter wheel techniques of Shigaraki before moving to Kanazawa to study the Kutani pottery technique.
His work is produced with the theme of biological fundamental power. In both his forms and decorative motifs, he often makes reference to patterns found in common molecular structure. He makes original clay and glaze inspired by his scientific knowledge. In addition, he modifies and uses Japanese traditional "Kutani-ware" over glaze painting techniques for his works.
Hirotake also lectures in Kanazawa College of Art and Design
Featured Products by Hirotake Imanishi