Hisatsune
Hisatsune-san is a renowned Kimono designer in Kanazawa. Winning several awards for his unique style of Kaga Yuzen (Kimono Dyeing) in Japan and Europe…..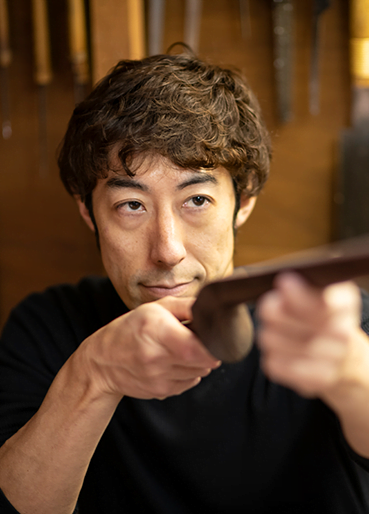 Masahide Okabe
Masahide Okabe is an artisan of fifth generation of Fukushima Shamise Shop in Kanazawa…..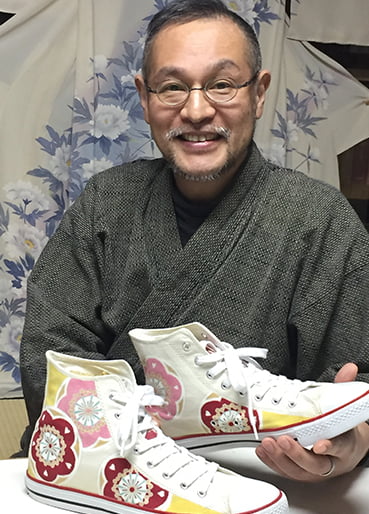 Masanobu Ohta
It was on my 11th year with my master when he advised me to "establish my original" and to branch out from him. Since I worked mostly on my master's work, I was inexperienced in drawing my own designs…..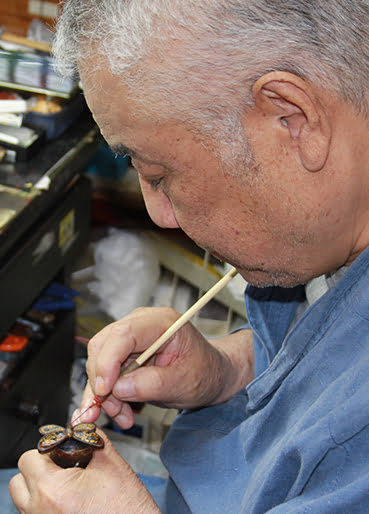 Kiose
Sed ut perspiciatis unde omnis iste natus error sit voluptatem accusantium doloremque laudantium, totam rem aperiam, eaque ipsa quae ab illo…..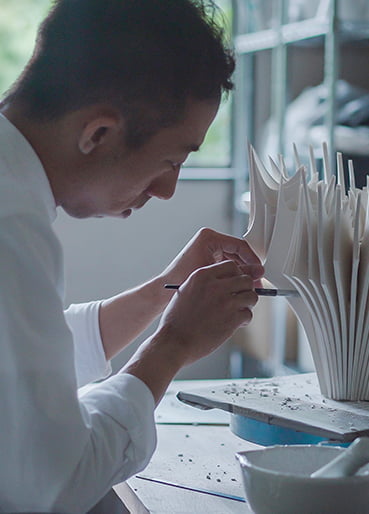 Yuki Nara
Japanese ceramicist Yuki Nara is a descendant of the Ohi family, a long line of renowned ceramicists….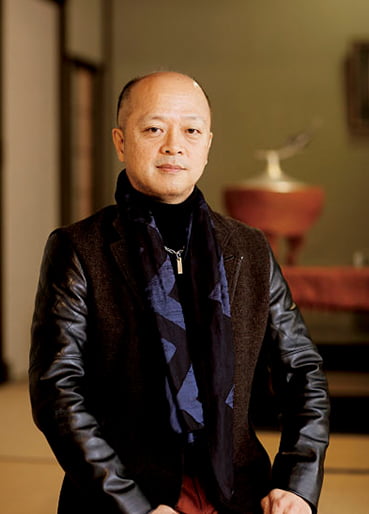 Toshio Ohi
Ohi-san is the 11th generation of Ceramic masters to take the name Chozaemon; a name that has been passed down through his family for over 350 years….